Drew invented "Caroline's Cart" so that she could do her grocery shopping with her special needs daughter.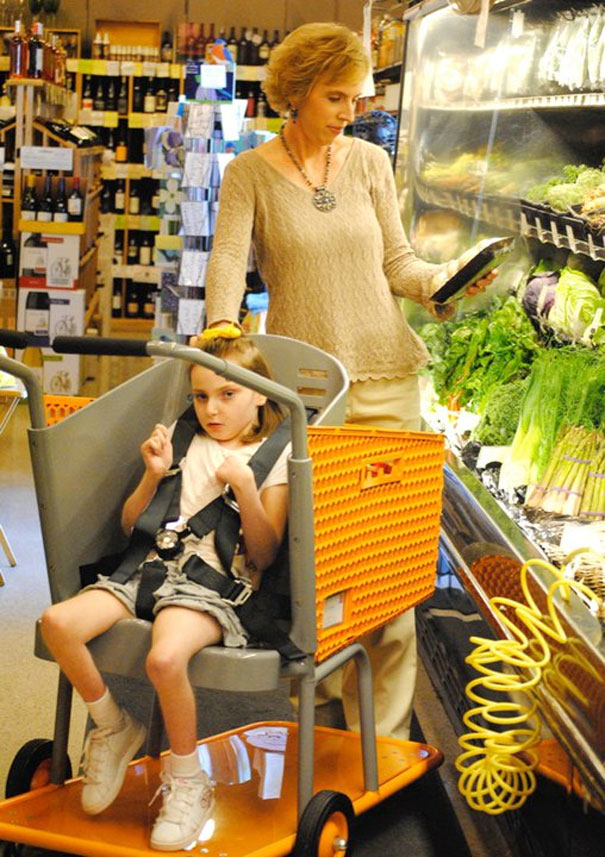 Caroline's Cart was originally designed for children with special needs…

…but as it turns out, Caroline's Cart also works extremely well for seniors who can no longer walk easily! A woman who visited her local Harris Teeter with her 91-year-old mother was pleasantly surprised when they offered her a Caroline's Cart. This ingenius cart allowed them to bring her mother shopping with her instead of leaving her to wait in the car.
Caroline's Cart can now be found at stores across the nation, including Walmart, Target, Kroger, Giant, and many more!
Watch the video below to learn more about this wonderful story. Way to go, Drew! Such a brilliant invention to help make this a more inclusive world. Let's hope that more stores start using Caroline's Cart!
Source: carolinescart.com